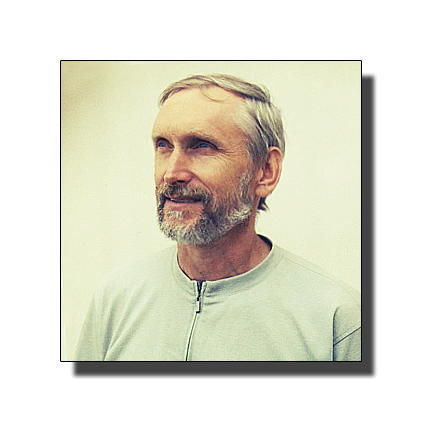 Чердаков Вячеслав
Vyacheslav Cherdakov is a surprising artist. His skill strikes even the experts who are dealing with pictures not the first year and saw on the century it is a lot of masterpieces. In its works the accuracy of transfer of color, a treatment of light and shade, form is combined with laconicism of the composite organization and understanding of material. Gentle landscape sketches turn into the full art finished works which bear all to A.K. Savrasov, S.F. Shchedrin, M.N. Vorobyov's known cloths, recognized masters of painting of last centuries so a strong resemblance. Now on our website the exhibition sale of pictures of the artist Vyacheslav Cherdakov is organized.
It is necessary to tell a couple of words about a career of the author of these remarkable cloths. Vyacheslav Cherdakov (1955) is from the city of Rakvere (Estonia). Graduated from Children's art school in the city of Rybinsk in 1970. Got the professional art education in well-known Yaroslavl huduchilishche. Upon termination of study in 1978 went to work in the specialty: from 1978 to 2000 was the head of graphic studio in Recreation center of the village of Dyudkovo (The Rybinsk district). Now participates in various art exhibitions sales of pictures. Rybinsk, in Medvezhy Ugol hotel to Yaroslavl, in Historical and art memorial estate Rybinsk holds personal exhibitions, including in the Regional house of folk art of Yaroslavl, in the Public cultural center.
The list of merits and creative achievements of Vyacheslav Cherdakov can be continued. However that more important for those who for the first time get acquainted with works by this painter it is quantity of the positive responses left by buyers and customers of its cloths.
Presently without sale of pictures there cannot be no art gallery. Vyacheslav Cherdakov's works are in demand, and and considerable, for fans of the classical fine arts and fans of landscape painting. Sale of pictures from a collection of the author is conducted by our art gallery, and orders for individual pictures according to the photo arrive to the artist without interruption. Perhaps, it is one more indicator of creative and personal solvency of Vyacheslav Cherdakov.
Get acquainted with works of this author right now – in our art gallery of pictures.