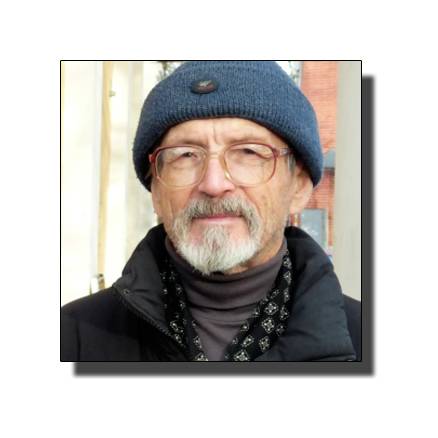 Жуков Леонид
Leonid Zhukov – the real virtuoso of a lyrical landscape. Its so warm cloths and light that, looking at them, involuntarily you forget all cares and alarms and entirely you plunge into the wonderful world of harmony and happiness. Leonid Zhukov's landscapes is a real paradise on the earth, the fantastic corners mislaid somewhere in the middle of open spaces of our immense homeland. Getting to the similar place, there is no wish to think about any pressing problems. Tranquility of the world around weakens and brings to a composure state when you feel as a whole with the nature and all living beings on the earth. It is difficult to find such state in turmoil of city life – to these and exclusive gifts of type of a picture as bring with themselves to the house the world and comfort are valuable.
Performing painting which is created by Leonid Zhukov differ in the accuracy of the observations recorded on a canvas by means of a brush and paints. Any element of composition does not look inappropriate or clashing. The technical skill of execution of each work just strikes and brings into admiration. As thinly trees, a grass, snow caps on bushes, roofs, fences are also written in details out! As mirror display is truly transferred in water of coastal space! Only peer at these paints and half tone – as play of light and shadow in each part of a canvas is precisely presented! Any picture of Leonid Zhukov are a magnificent exclusive gift which is appropriate for making even not to really close people in acknowledgement or respect.
It is necessary to notice that among Leonid Zhukov's works there are different types of landscapes: river, rural, city, park, with views of monasteries and other significant architectural monuments. These works have also something the general that makes related them among themselves - it is boundless love of the author to the native land, the native land. Likely, only the Russian person can experience all depth of maintenance of these landscapes, their emotional component, the author's message put in a basis of each work. Therefore for the Russian person such picture will become clear without wasting words, and for the foreign guest it will become a good exclusive gift which it will take away on the homeland as a souvenir for the memory of our edges. By the way, if you go abroad to someone on a visit, then take couple of small pictures which you will be able to present to judges of fine there – with such exclusive gift you will be accepted with big hospitality everywhere.
Leonid Zhukov, besides landscapes, writes also still lifes, subject scenes to order. In our art gallery its best works are presented.
Welcome to a wonderful world of colors, shapes, shades and perfect forms, we hope that you are a real connoisseur of art. You know, we are admiring our activity because it is really noble. It doesn't matter if you do not consider yourself to be an artist. We have one common passion – Arts. It is a vocation to create work of art. So, here you can always find great number of different art-related things.
We have a great variety of perfect works of art like landscapes or portraits, photos and cards, unique examples of crafts and so on. Our experts put great efforts to create this collection. Our goods have unique design, many special options which could indeed help you. You know, nowadays good design is a really important thing. Fashion in this case is really interesting phenomenon - we often like things that look good. And it is normal - after all we get maximum information with the help of the eyes. And our products are a perfect combination of attractive shapes and real good content.
Also our commodities have very high measure of reliability, and this is one of its main advantages. Nowadays we have faced the wave of numerous fakes and falsifications. And sometimes even respectable companies suffer from falsification. And this process has some negative results for everyone. But we guarantee premium quality of our products. We observe the policy of branded commodities.
Even if you are rookie we will help you in choosing convenient product. Real professionals will be surprised by our range of goods. We are sure that even exacting connoisseurs will find noble products in our store.
Our goods and all extra products will help you find your own unique style and become a real artist. We are the ones who form the fashion and our products are the standard of true elegant taste. We have millions of fans all over the world, and those people are really satisfied, they could not even imagine that our goods would be so adorable. So, there is nothing better than thanks from pleased and happy clients.